The disorder in the ranks.

The closer to finish, the more restlessly it is in a tournament hall. It is not clear, who worries more – participants or spectators. However it is clear, that the playing hall has come to movement: movings occur not only among participants, but also among fans.
In first minutes, nothing foretells any storms, as usual …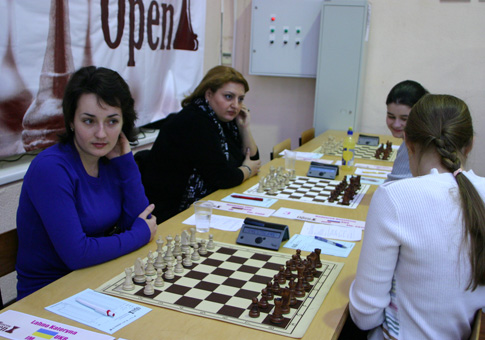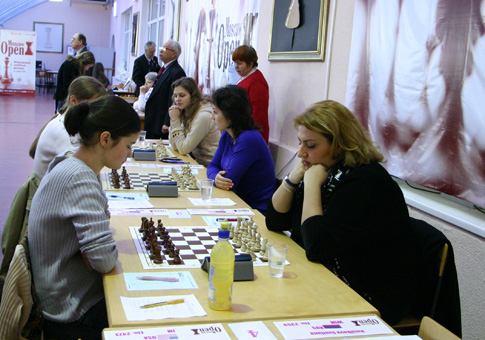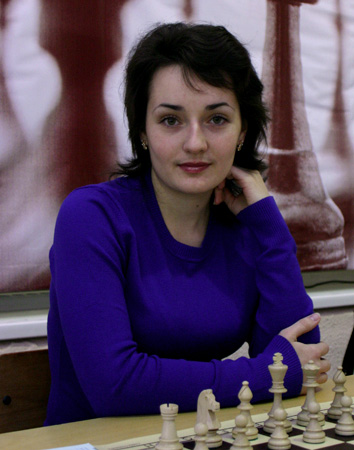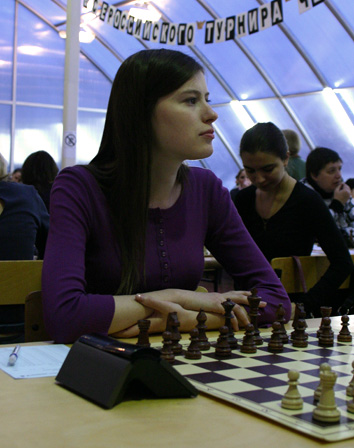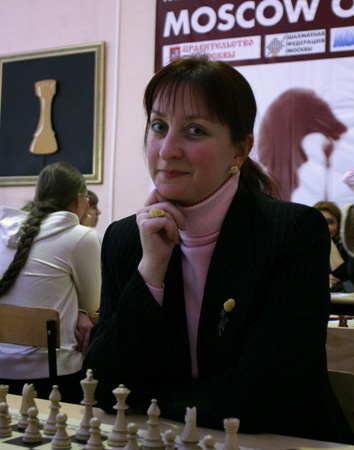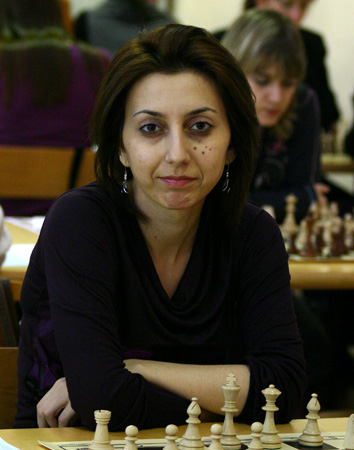 But the move had been already done…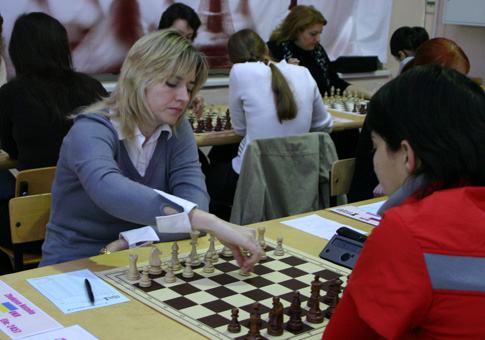 … and time has gone.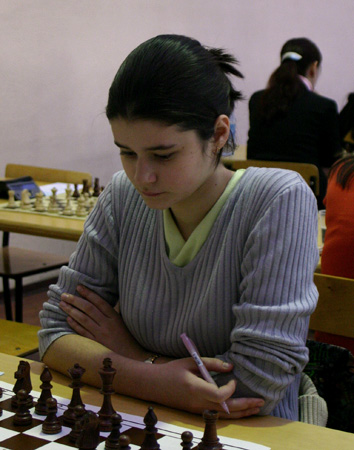 There are some fans in the picture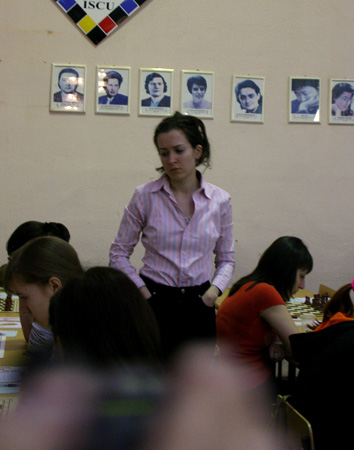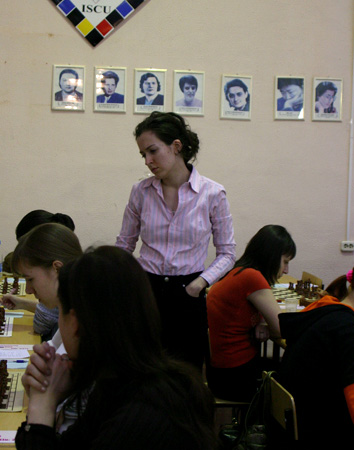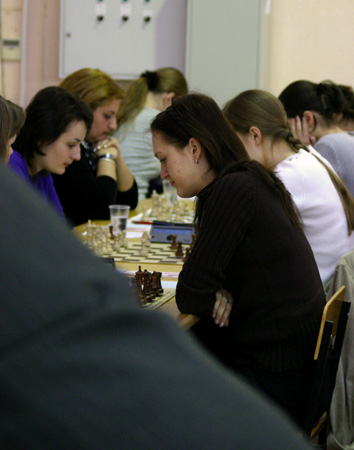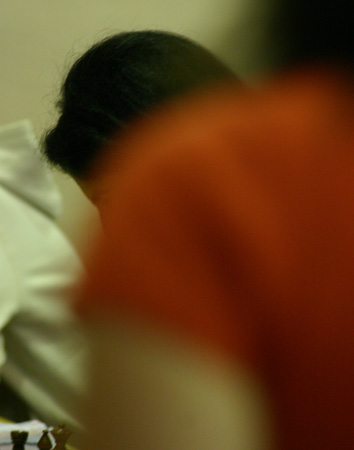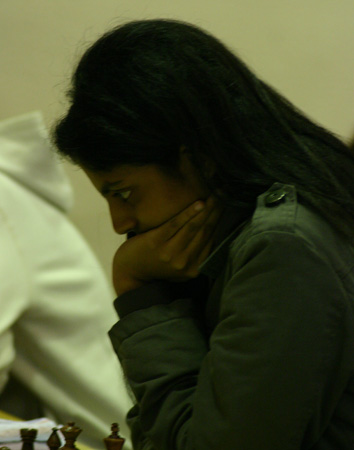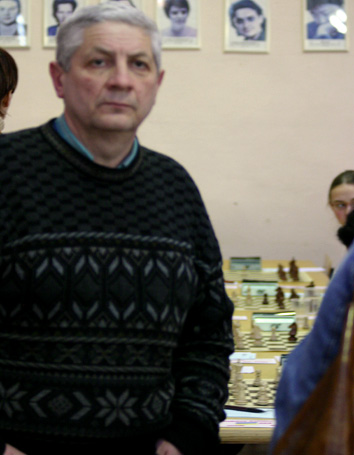 It is impossible to hide yourself from everybody …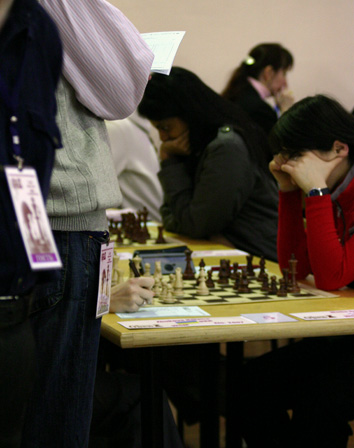 …in fact there are always some ways of detour.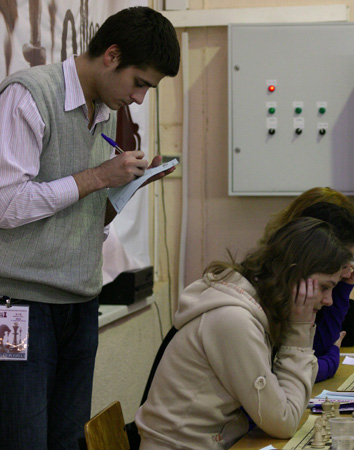 Barriers from chairs do not help…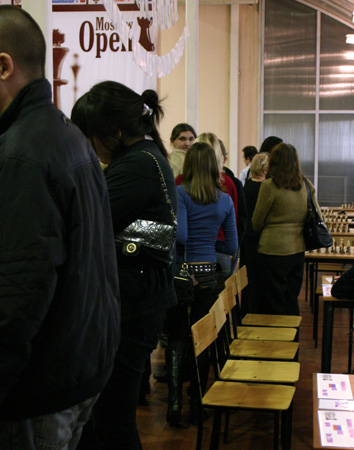 ... because they can be not noticed sometimes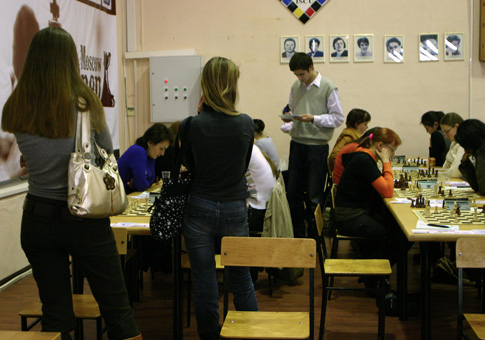 And while the adults are keen by their game..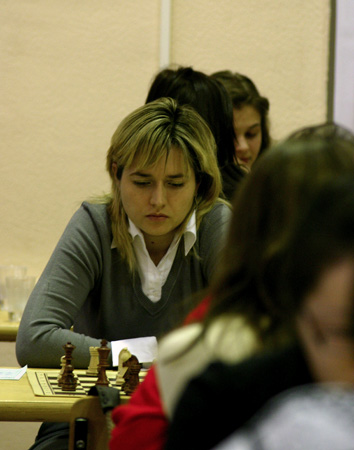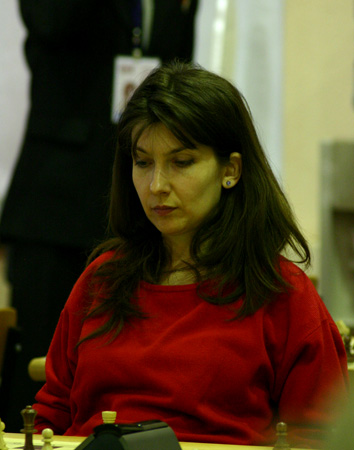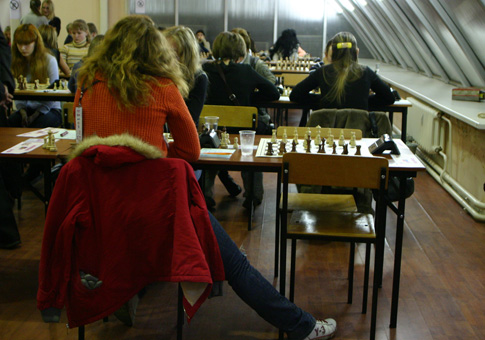 … the new generation is training in the next hall.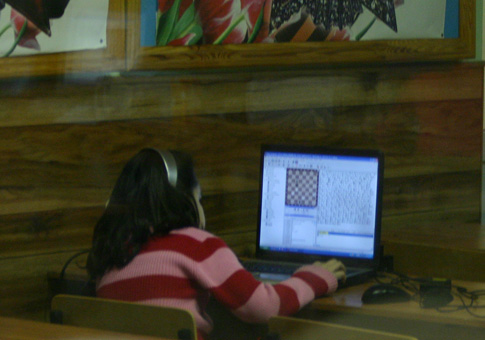 February 9, 2008
Oksana Kosteniuk