From triumph to tragedy …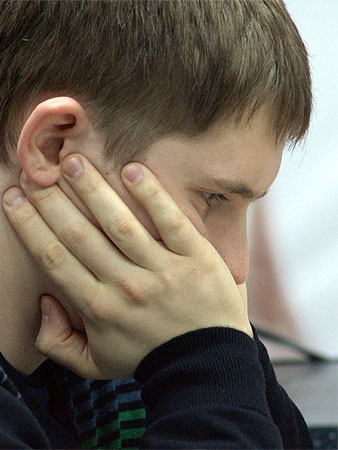 Timofeev







Inarkiev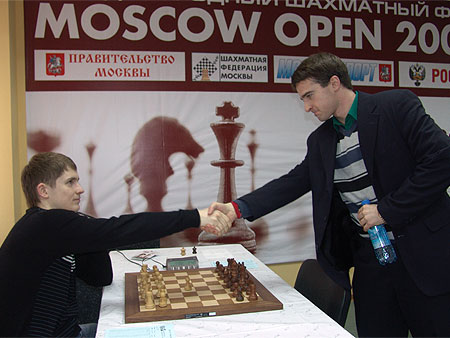 The main game of the tournament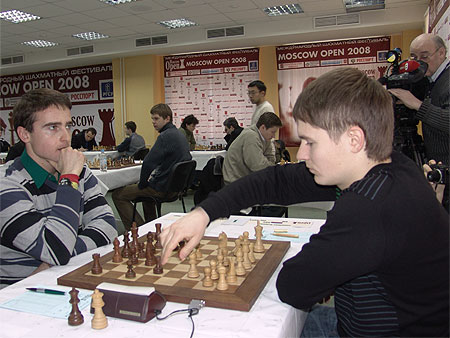 Leaders under a sight.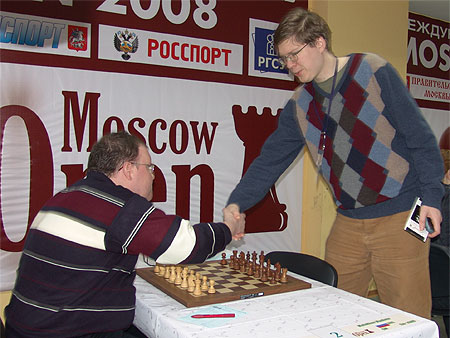 Lastin vs. Malakhov - the second intrigue!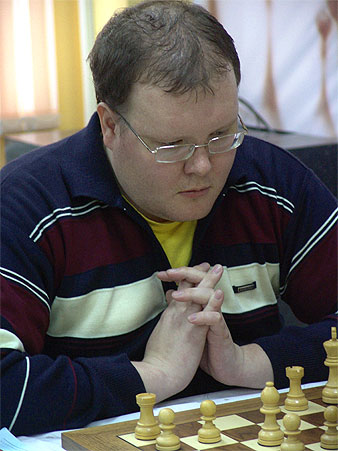 Alexander definitely had a chance to win Moscow Open the second time!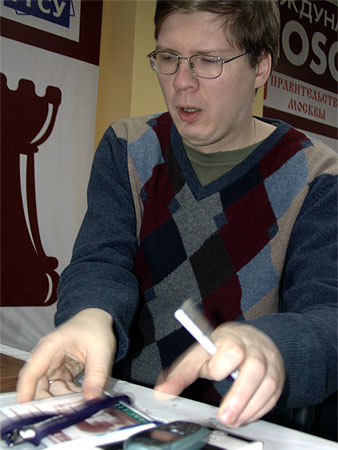 Malakhov struggled just for honour. And money …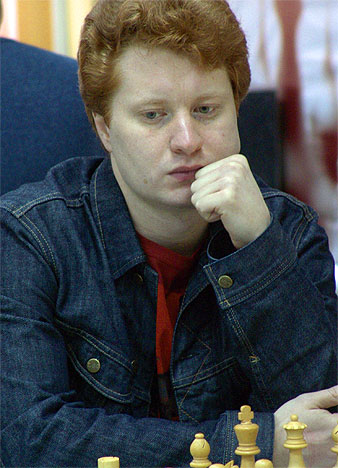 Vladimir Potkin's finidhing result has not brought any serious dividends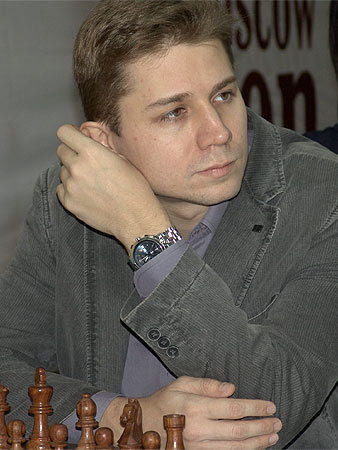 However he made a draw with a friend Motylev in the last round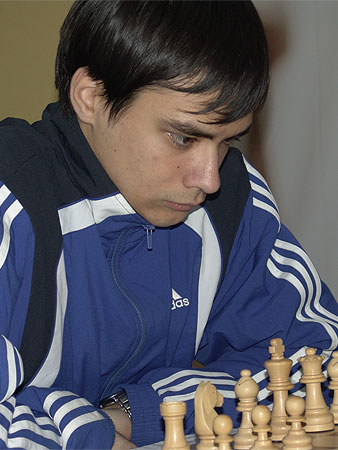 Ivan Popov is the main opening of the festival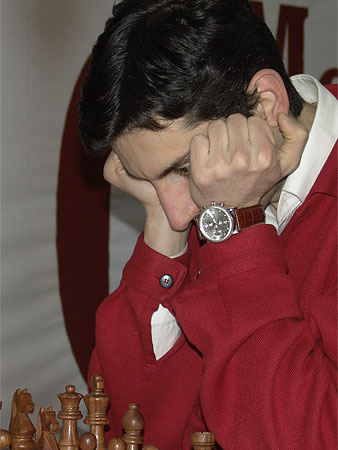 Jobava had winning position almost in the each game!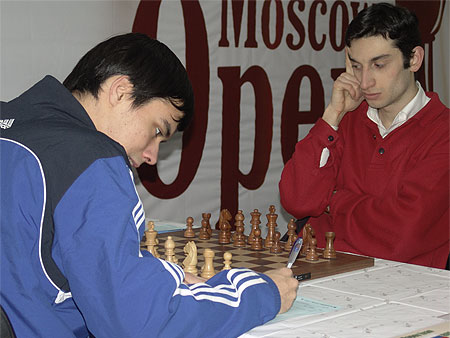 … but finally he had to win the last game in order to get a prize.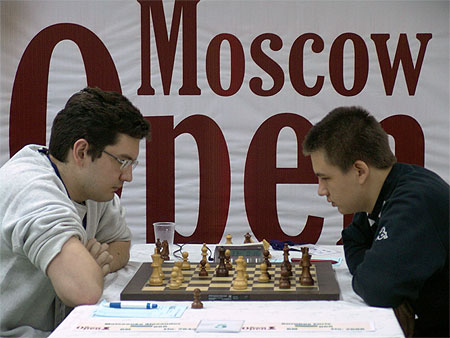 There is Ukrainian fight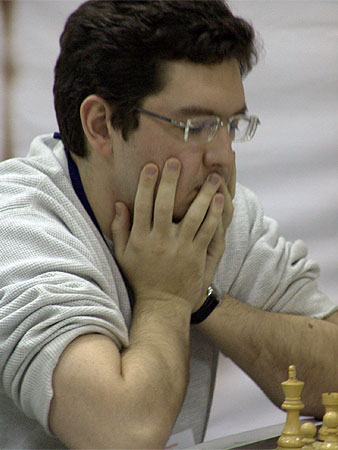 Alexander has used all his chances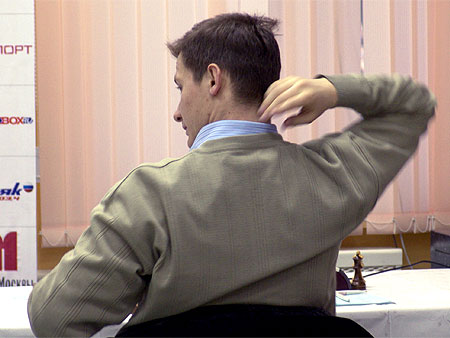 Efimenko is loosing up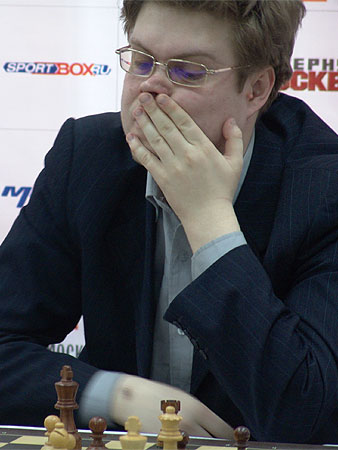 Pavel Smirnov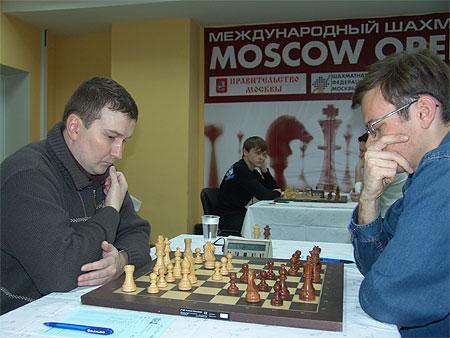 Sergey Volkov knows how to win quickly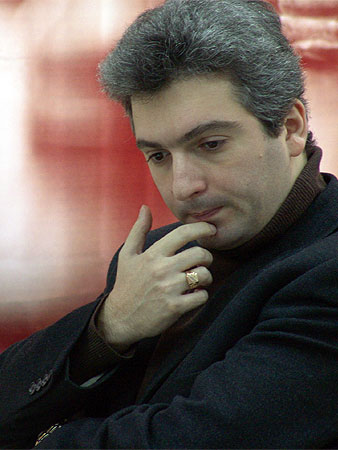 Akopian had no luck this year…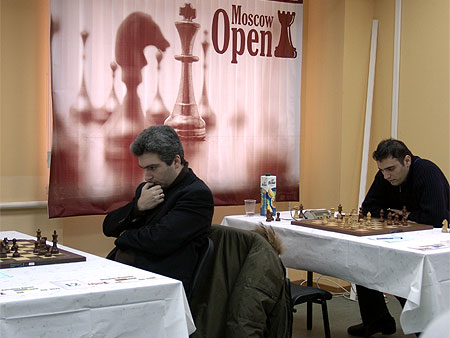 There are Armenian in the main playing hall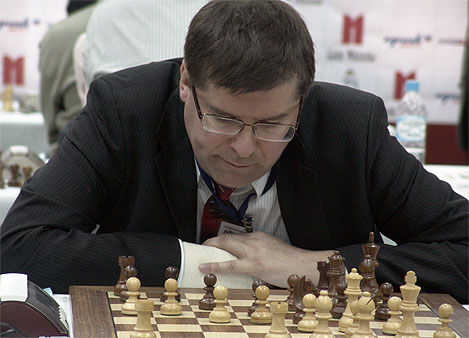 Igor Glek, who has taken the senior prize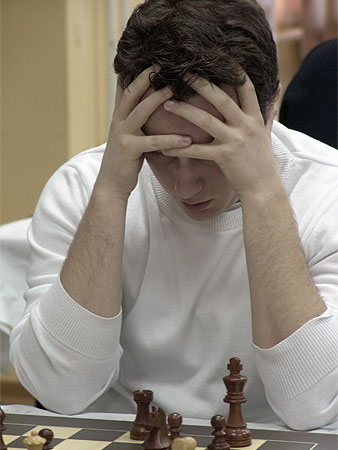 Najdich is concentrated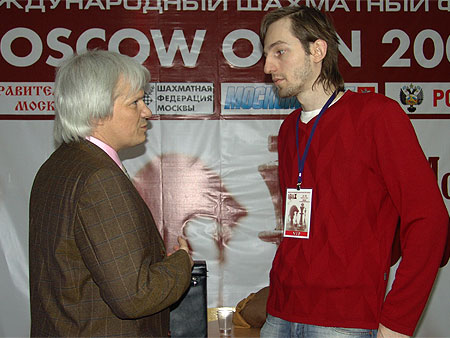 Grischuk is talking to Morozevich' manager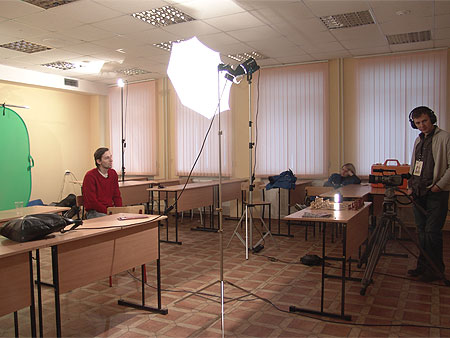 Alexander was also a movie star that day!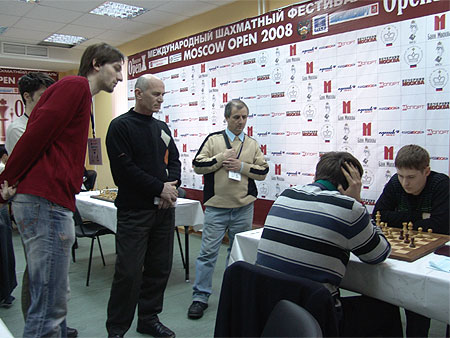 However he is interested by the game as well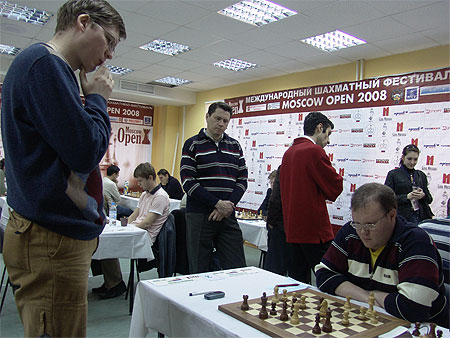 Lastin was looking for a win till the last but has not succeed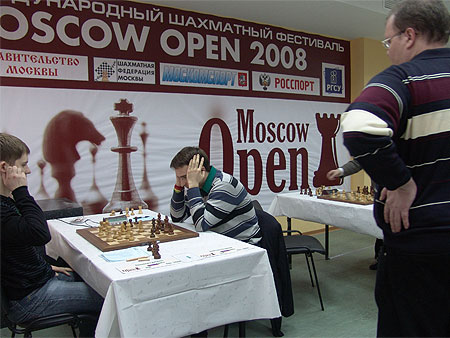 The winner Moscow open-2006 is looking at the decisive game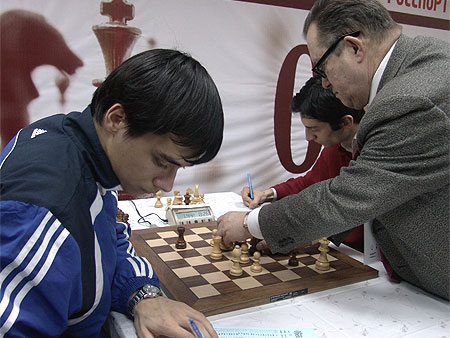 Popov are loosing.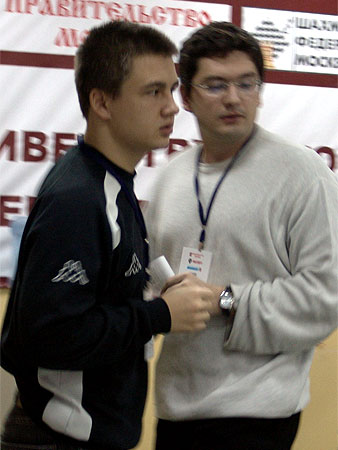 Kuzubov and Moiseenko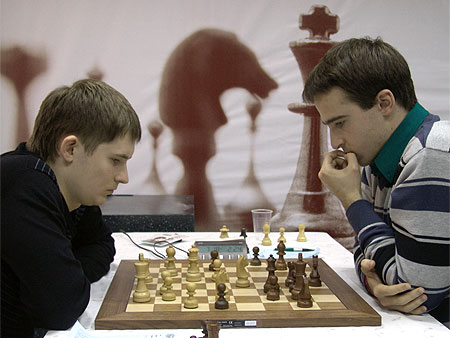 There are only two of them left…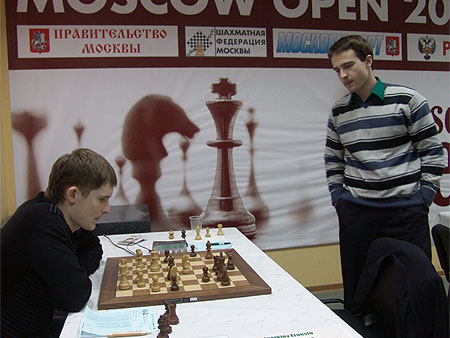 Ernesto could afford himself to walk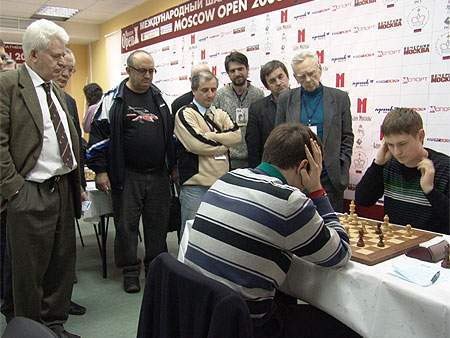 Spassky is interested the game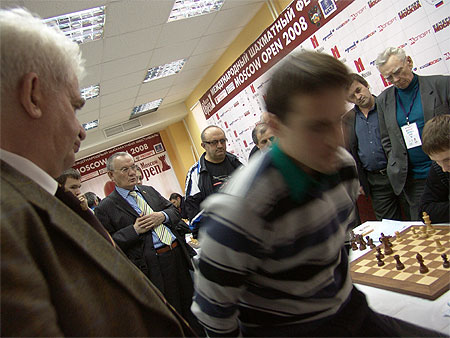 Inarkiev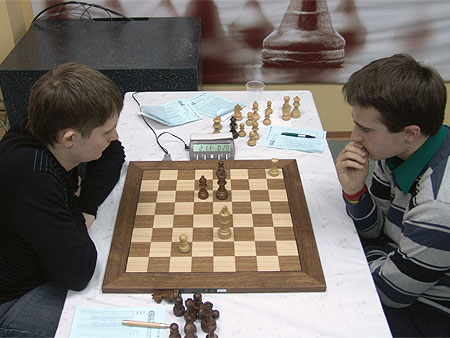 Chances are becoming less.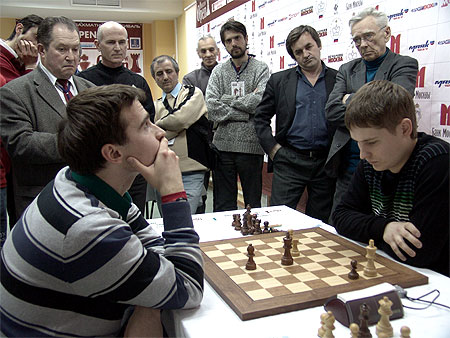 He does not want to lose…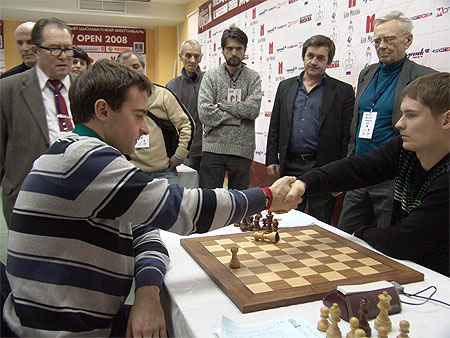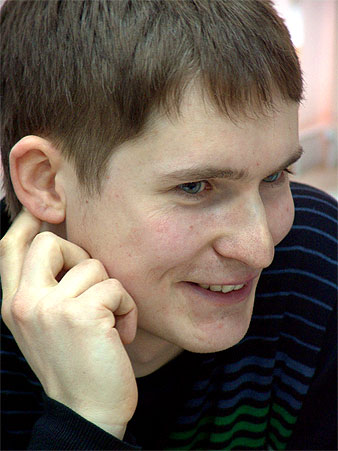 2005 – Amonatov, 2006 – Lastin, 2007 – Najer, 2008 – Timofeev!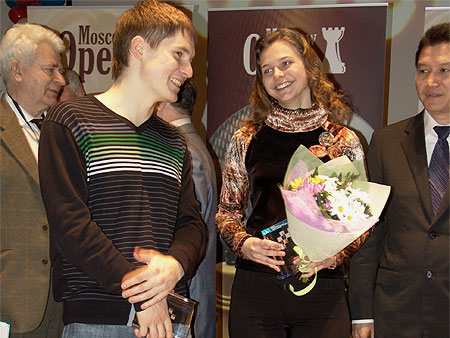 There are happy winners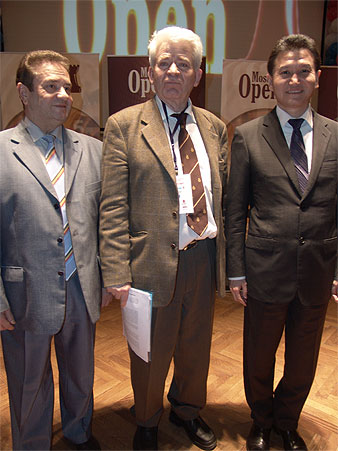 Zhukov, Spassky and Ilumzhinov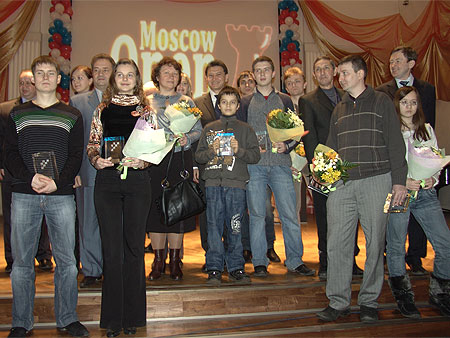 Moscow Open-2008 are closed.
February 11, 2008
Evgeniy Atarov