Unfamiliar friends

The main favorites stay in a shadow yet. Only two points have Akopian and Inarkiev. Ernesto is very aggressive after the loosed game, but Vladimir seems can not find «his game» - he has made the second draw when played with white.



* * *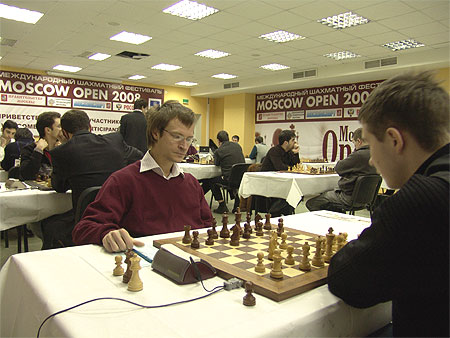 Having only several foreign players in the first Moscow Open 2005, the fourth tournament Moscow Open 2008 has turned in multicultural festival.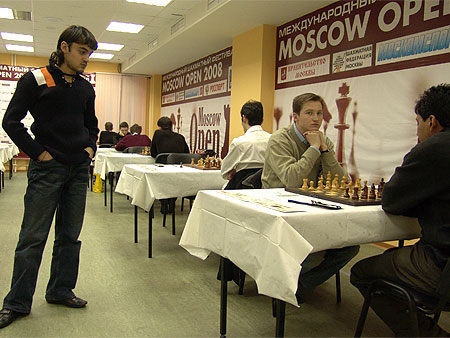 Ukraine, Armenia, Georgia, Uzbekistan, Tajikistan, Moldavia and Russia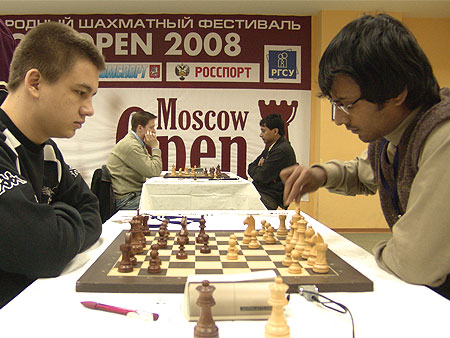 Even guests from Bangladesh have come to play!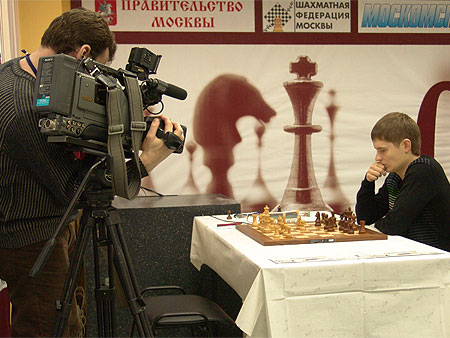 Chessplayers are used to cameras in the main playing hall.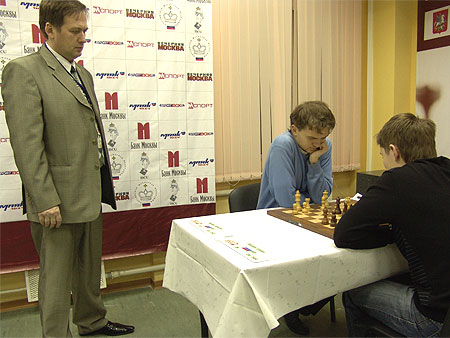 Director of Moscow open Alexandr Zlochevsky observes such things the fourth year now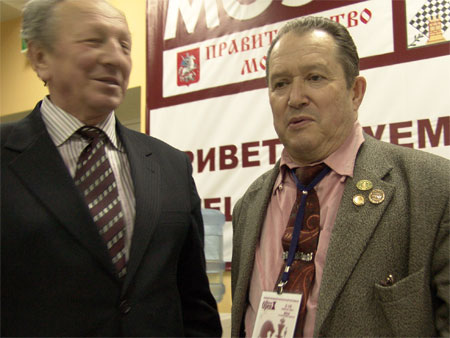 Having learned, that he would play behind a computer table, Eugeny Sveshnikov had gone to arbitrators to clarify …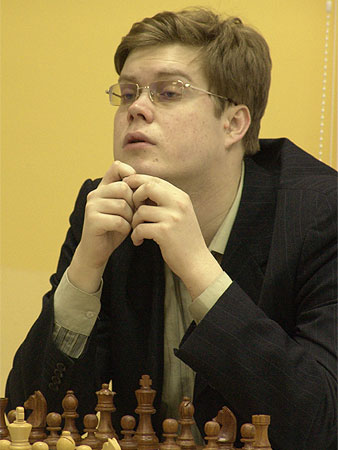 But his opponent only looked around nervously, not understanding what the problem it was…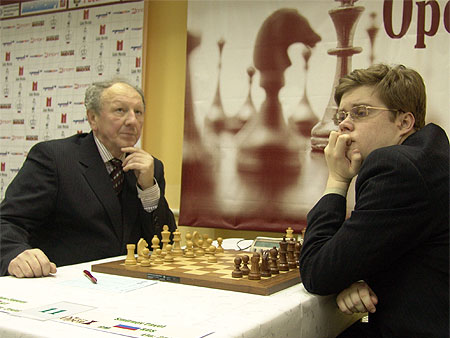 Sveshnikov and Smirnov are waiting for decisions of the main arbitrator. Spassky "said OK"!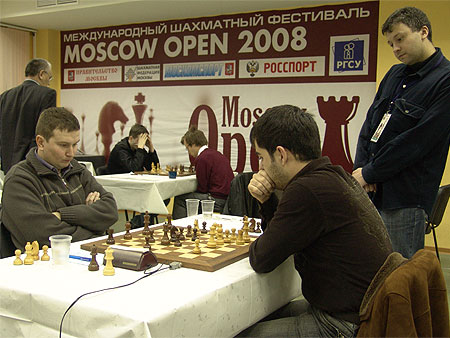 Sergey Volkov - the main applicant for a prize for the least number of movies per game.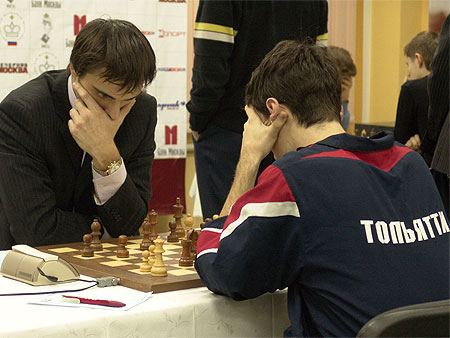 Ryazantsev wins owing to an improbable pressure and impenetrable belief in his forces.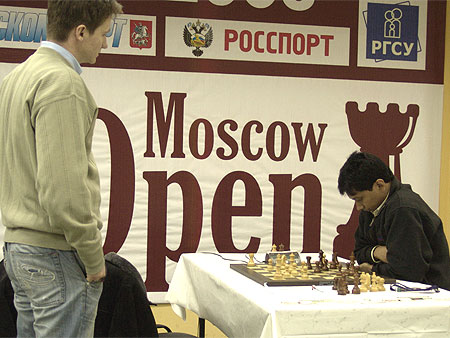 … while Efimenko simply wins due to the highest class.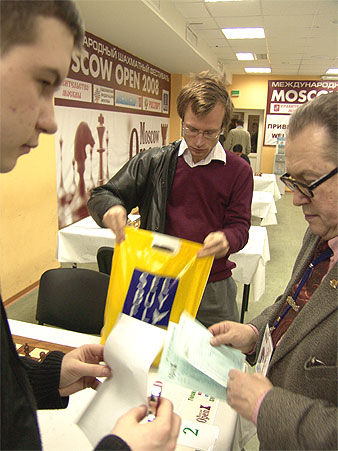 Tiviakov played the first drawn game with young Hajrullin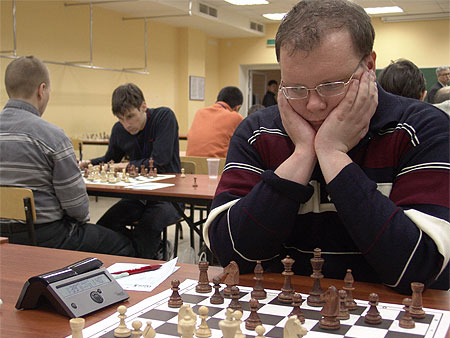 Alexander had already played in Moscow open through two double rounds three times, and he did not change his mind this year.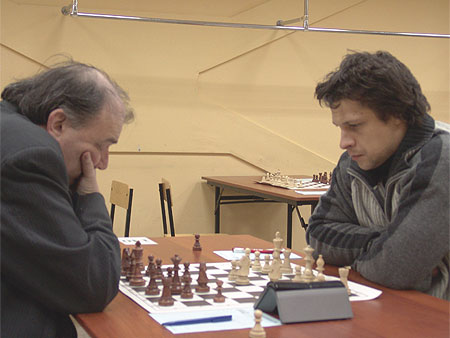 And here the last year's second, Emelin, even "has allowed" himself to start the tournament with defeat.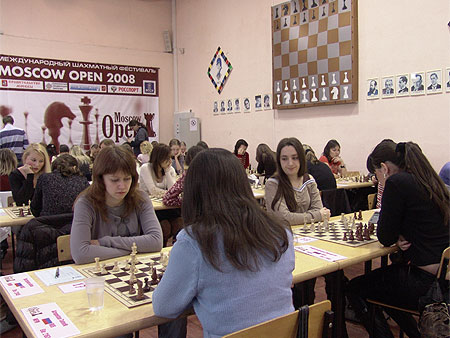 Small outlet from the severe tournament …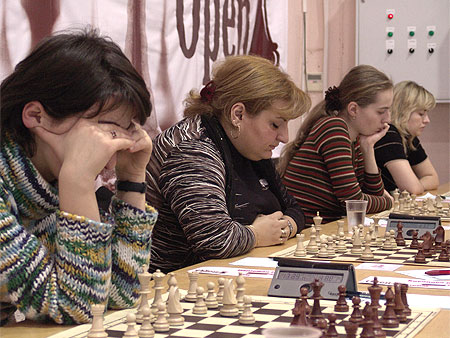 However, pathos in this hall is founded only by men. It is an uncompromising fight for girls!
February 5, 2008
Evgeniy Atarov