Reunion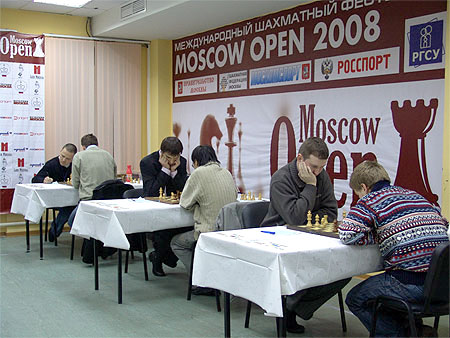 The carriage for leaders with six seats… There is a fight up to the last cartridge!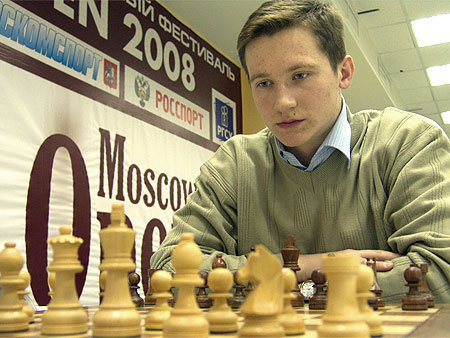 Zahar Efimenko is the next impermanent owner of the first table. Nobody managed to play on it two days running. For this purpose it is necessary to win …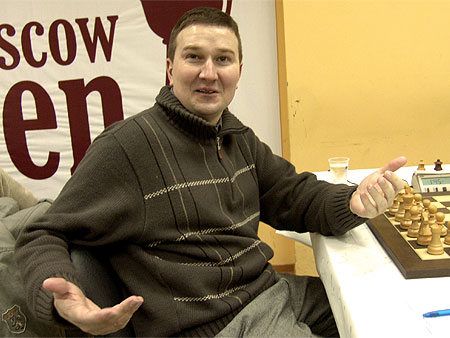 Sergey Volkov: "Beginners are lucky!"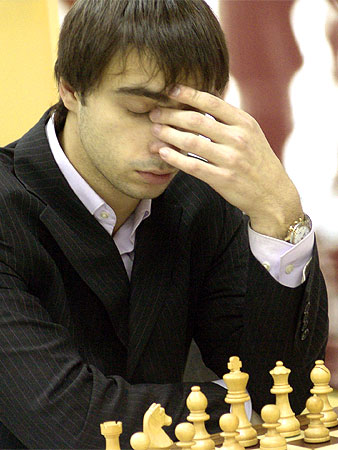 Riazantsev is musing.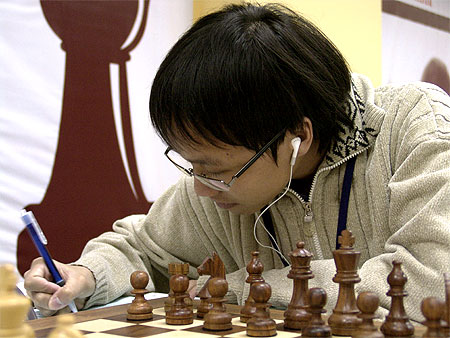 The owner of the longest surname at Moscow open is listening to the last manuals before the game against Ryazantsev. This time they did not help…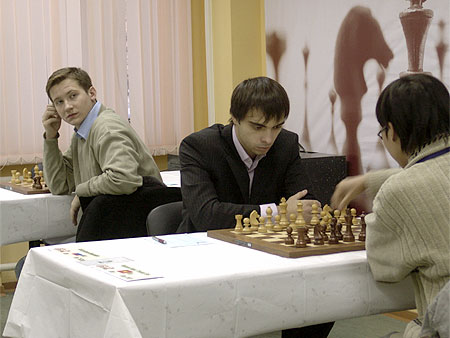 Efimenko: " Hey, guys, where are you going? "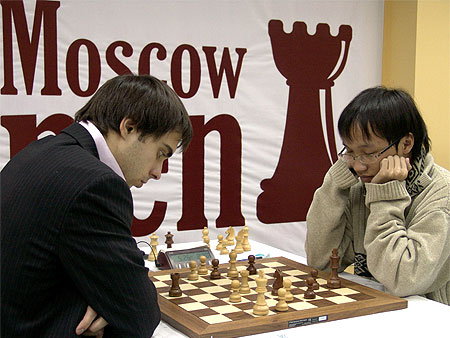 Muscovite is a leader! If it is difficult to win at the first table – it should turn out at the second!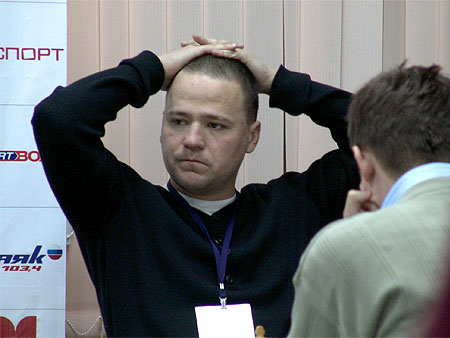 Dmitry Svetushkin: "The previous year the competition here was not so strong … "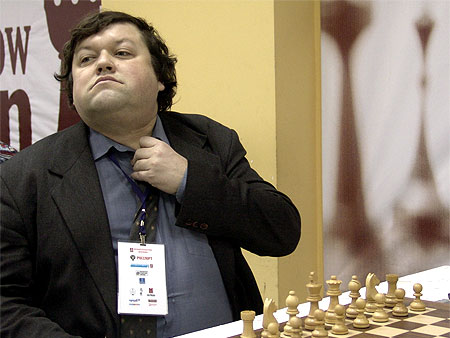 Some fresh air for Igor Naumkin: "Three out of three is too quickly for me!"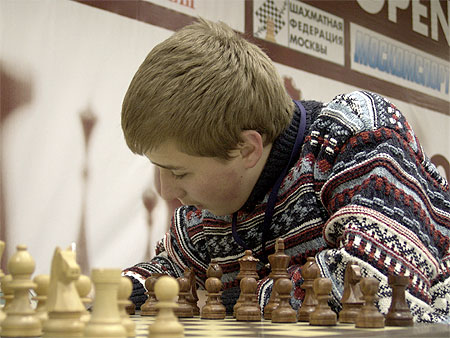 Ukrainian expansion in Moscow open proceeds. Efimenko, Areschenko, Moiseenko, Kuzubov, Oleksienko, and «15-years old captain» Jaroslav Zherebuh!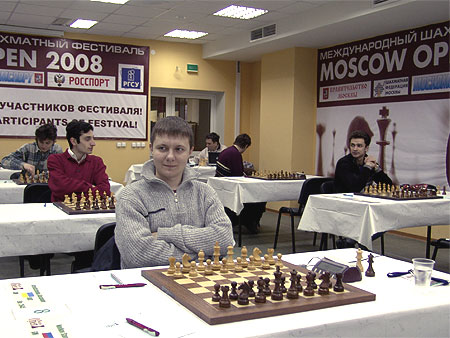 The working mood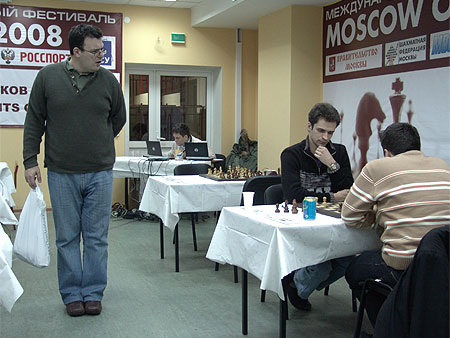 Emil Sutovsky: "Let me have a look, what happens in the first hall? "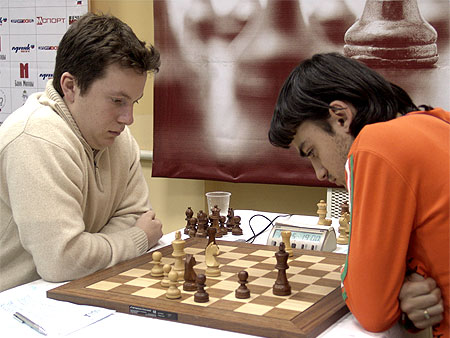 More than one hundred moves Najdich tried to win – but did not succeed….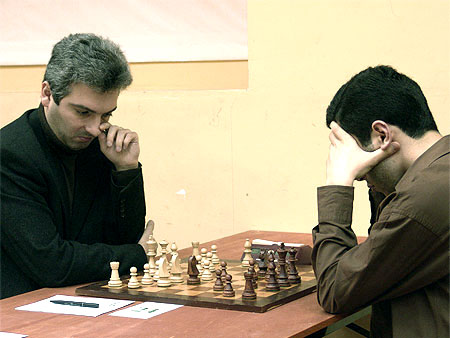 Akopian: "Should I have gone so far to play here against Armenians?!"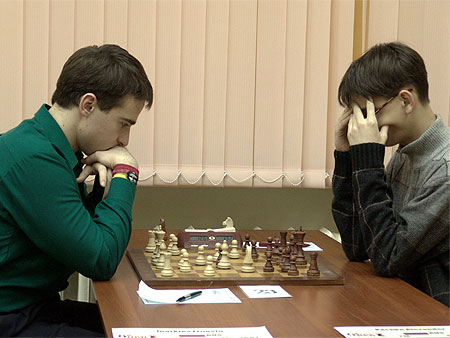 Ernesto has became aggressive… Having lost the first game, he has won all the following ones!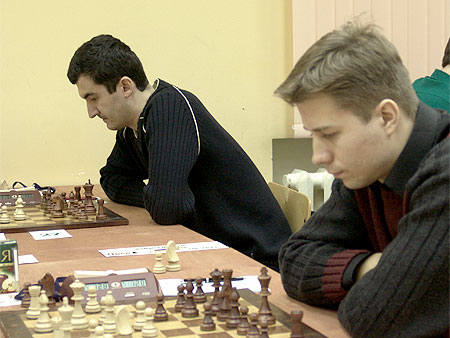 There are young coaches of Russia team. Both have helped to their teams to win "gold" on Crete…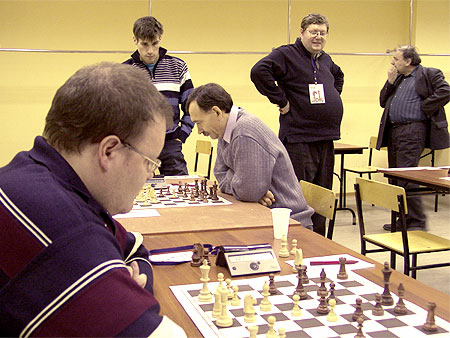 Lastin follows his own usual schedule in Moscow open.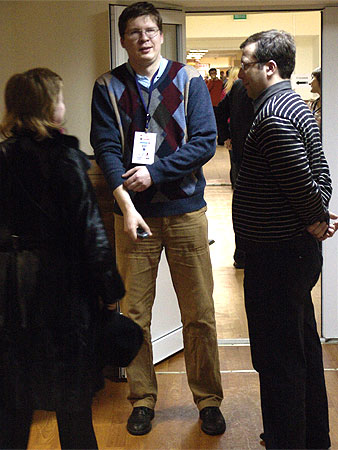 ELO-favorite A-6 Malakhov after the starting defeat had to roll up sleeves!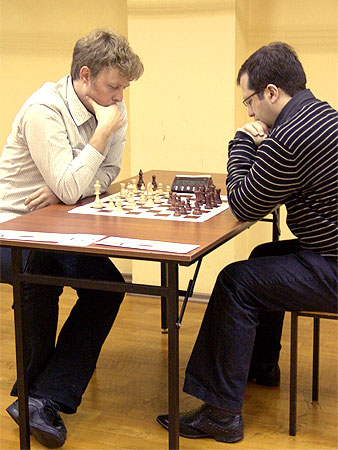 And here is Dreev, who had started the tournament in active chess – and left it after the forth round. The previous year he did the same!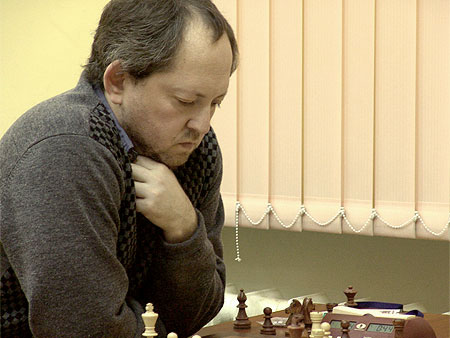 After unclear start - 1.5 out of 3 – Smirin has preferred to leave Moscow open too.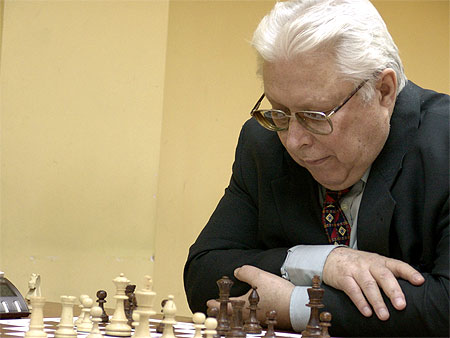 And here is Evgeny Vasjukov, who has obviously taken pleasure in fights with the titled youth, and, despite of 50% result, has continued struggle in the tournament.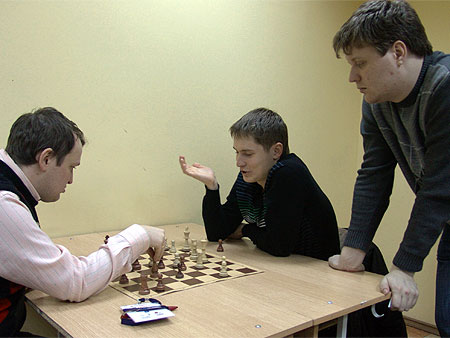 Analysis of games. Timofeev's victory – is the first applicant for the best game of tournament!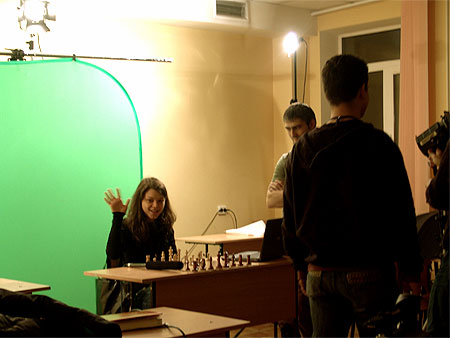 They have decided to shoot a film about the tournament in RSSU. Oksana Kostenjuk studies a photo-film-model profession…
February 7, 2008
Evgeniy Atarov