On a new coil …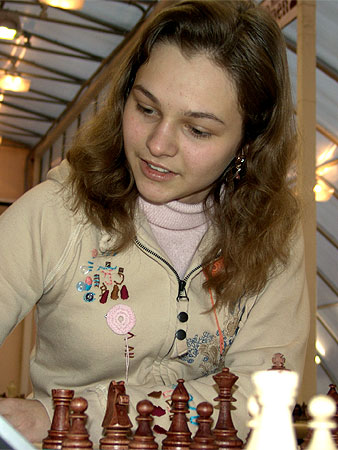 Anna Muzychuk is the winner!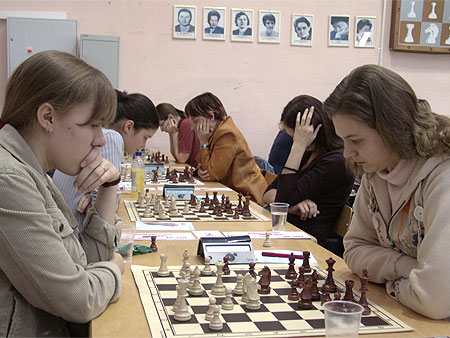 The eighth round, Anna makes the last step to the goal.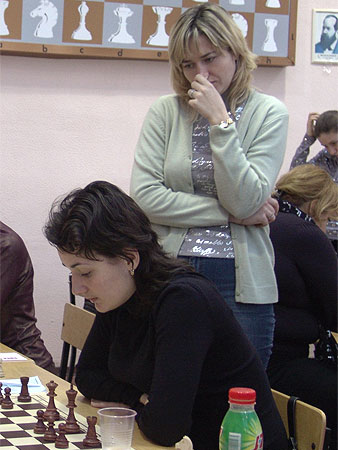 Ukrainian stars were out of work …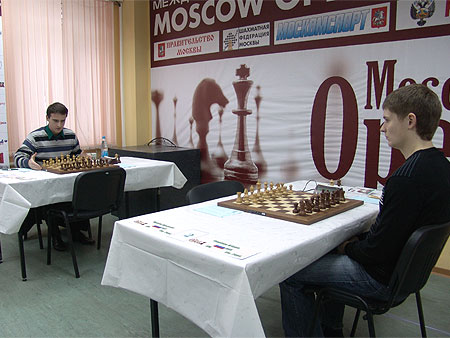 Nothing is still clear in men's tournament.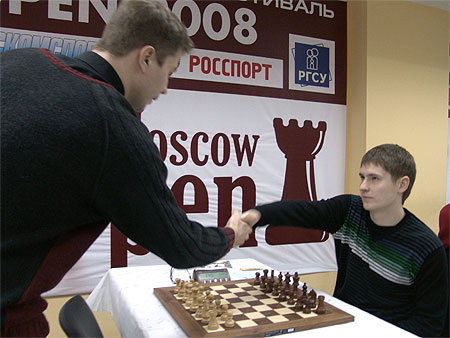 Motylev-Timofeev. Check of reliability.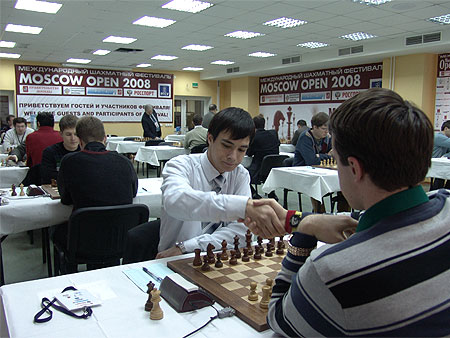 Inarkiev – Popov. They are sill equal here…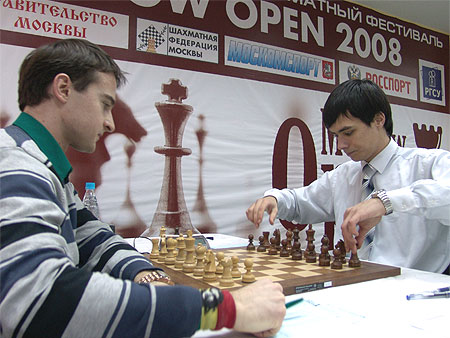 Popov is preparing…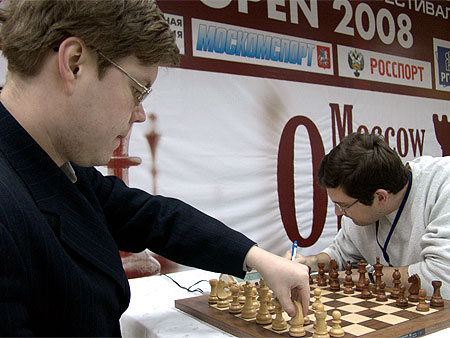 Smirnov was close to the victory, but … only draw.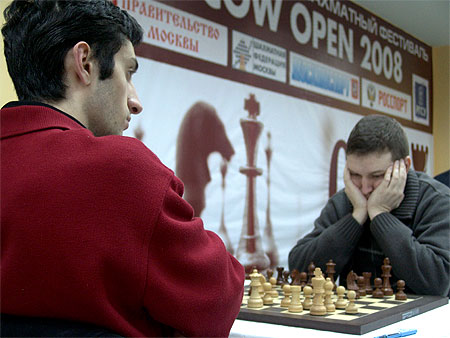 Both far and close prospects of Baadur Jobava. Several times in this tournament he was in a step from the struggle for the first place.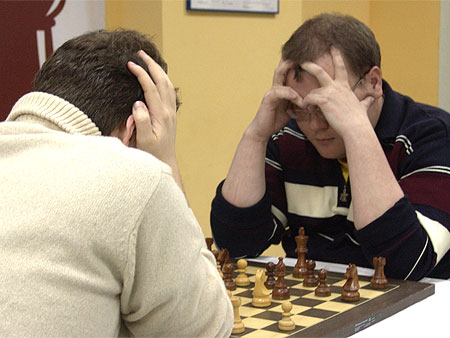 Najer – Lastin. Risky game!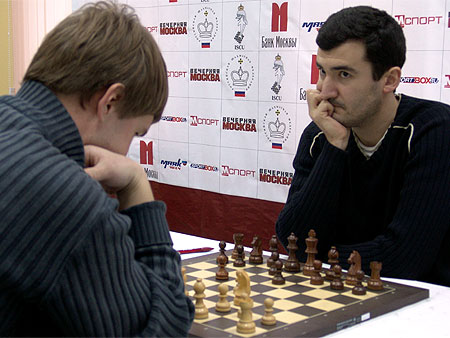 Kobalia: "Risk is not always exonerated!"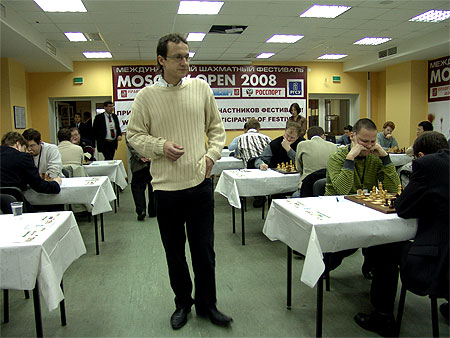 Vadim Zvyagintsev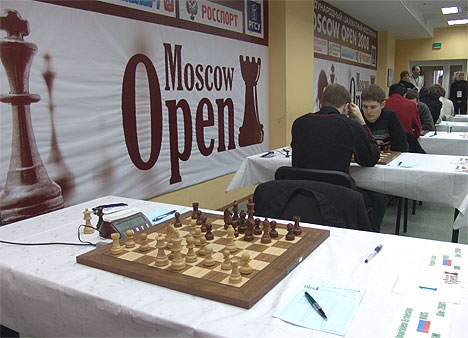 The first table. " A lunch break ".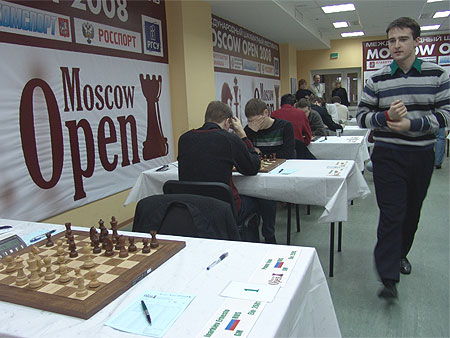 Welcome, Ernesto!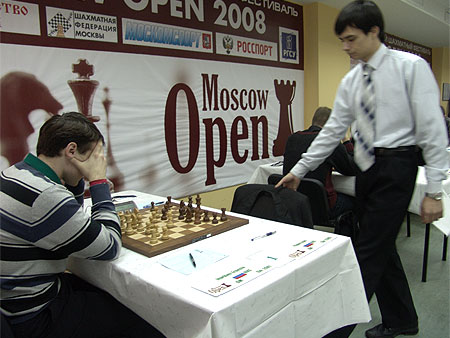 …and you, Ivan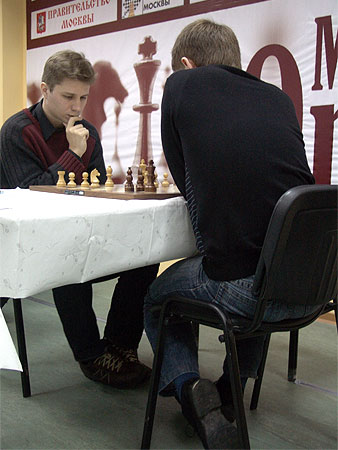 The weariness is left behind … There is a fight for gold.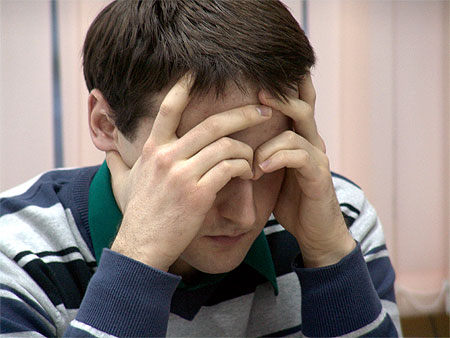 Ernesto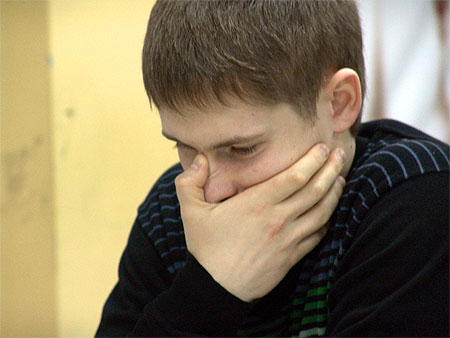 Artem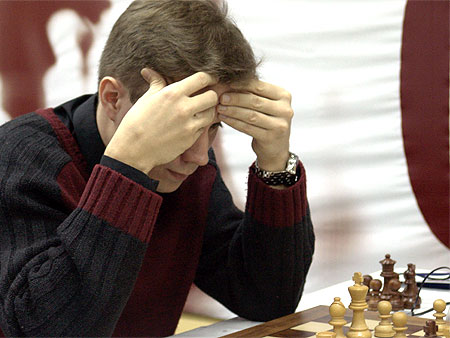 Motylev tried to find any chances to go on a struggle till the latest moment!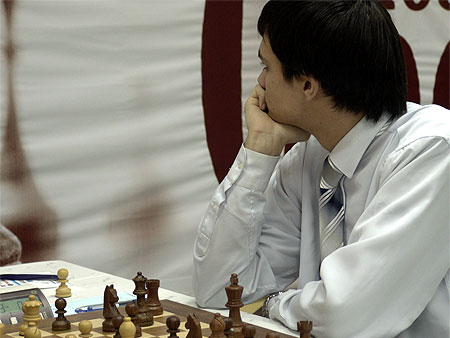 It was turned out difficult for Ivan Popov to play against an opponent, who had won 6 games before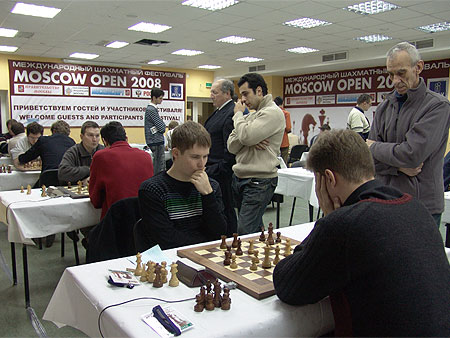 There is a tense situation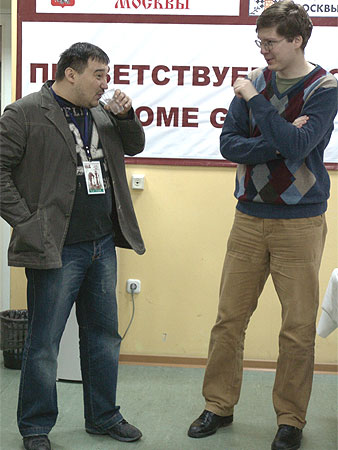 Alexey Alexandrov's break in main hall had been noticed.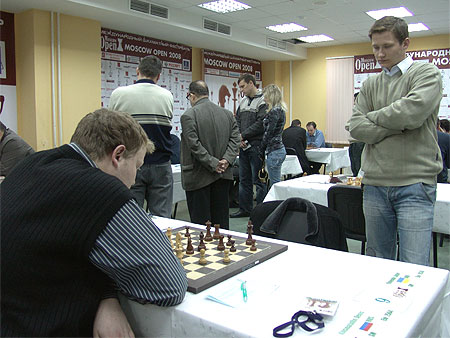 Zahar is wining if he started to walk.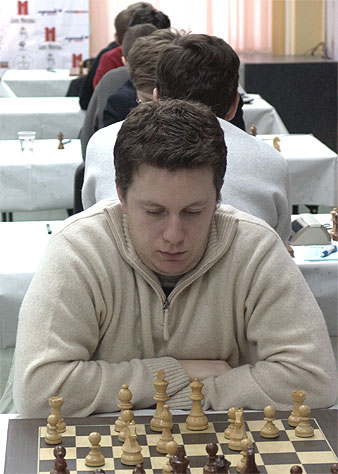 Arkady Najdich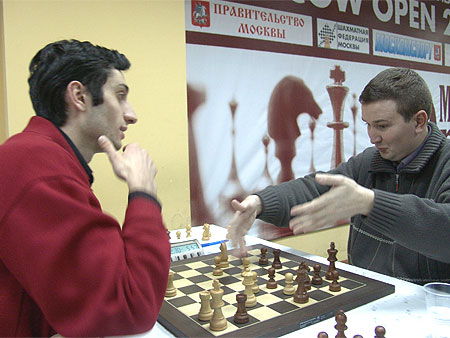 Volkov: "I used to defend much worse positions!"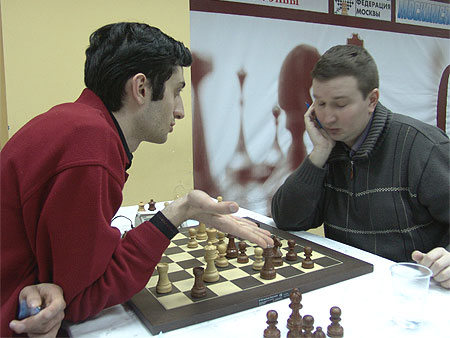 Jobava: "It was absolutely won again… "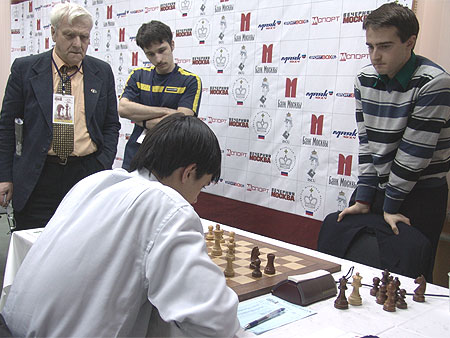 Almost have won…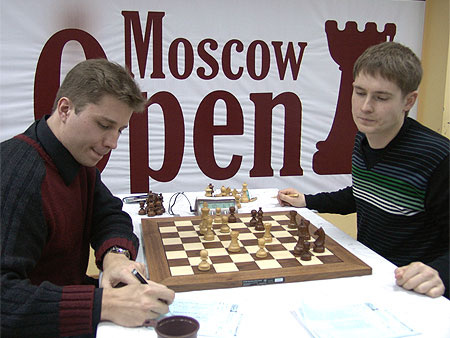 Drawn game. A sigh of disappointment …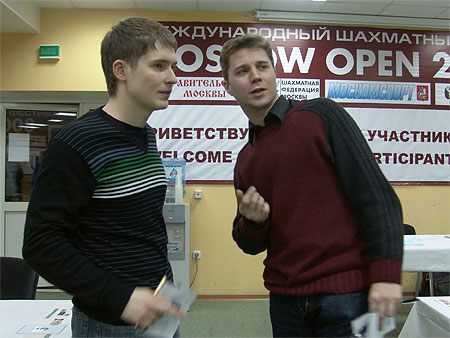 Motylev: "After such a game I'll put a word for you… "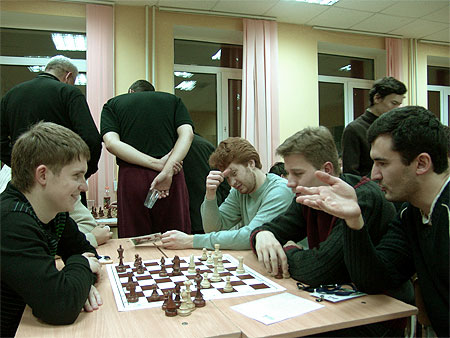 Three vs.one. But Timofeev has coped with it!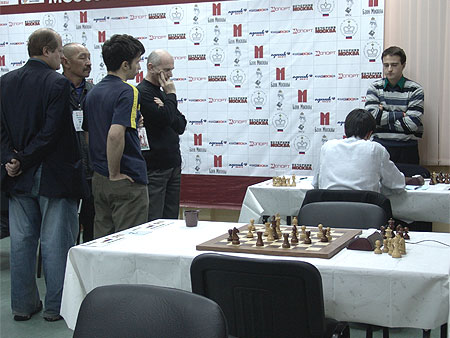 Just about it happens …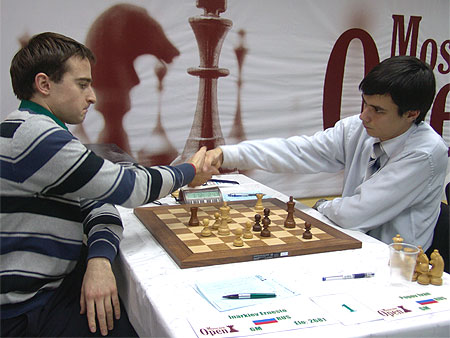 There is the seventh victory of Inarkiev!
February 10, 2008
Evgeniy Atarov