Useful information about Moscow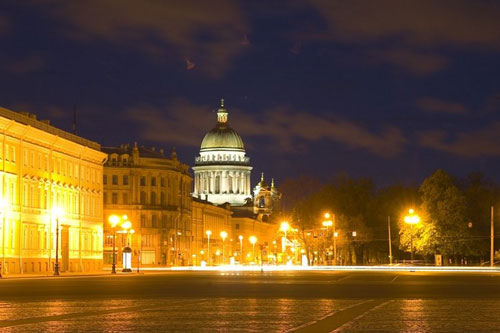 Moscow is the capital of the Russian Federation, one of the most beautiful cities in the world. Every year millions or tourist visit it in order to see the Kremlin, Red Square, St. Basil's Cathedral and Cathedral of Christ Rescuer, Danilov and Novodevichiy Convents, the Bolshoi theatre and Tretyakov's gallery.

The population of Moscow comprises 10,407 million people. Moscow is situated in the center of the European part of the Russian Federation between the rivers the Ob and the Volga. It borders Moscow region. The major river is the Moskva.

Climatic conditions: temperate climatic zone.

Climate of Moscow is temperate continental.

Average temperature of January: -9°Ń

Transport
Moscow underground is the most convenient public transportation; its network covers almost the whole city. Apart from the underground, there are other means of transportation – buses, trolleybuses, trams, route buses.
The cost of a trip in Moscow underground will cost 19 rubles, a trip by bus, trolleybus and tram – 17 rubles.

Emergency phones: Fire emergency - 01, police - 02, gas emergency service - 04, information and enquiry - 09, rescue service - 937-99-11.
Dialing code of Russia: +7, dialing codes of Moscow:: (495) and (499)

Time: Moscow, time zone UTC +3.
Exact time service - 100. If you need to know time difference between Moscow and some other city, you should dial 8-194.

Currency: currency unit of Russia – ruble (=100 kopecks) As of January 26, 2008 quotation of currency comprises:

USD CB 24,4386
EUR CB 36,0714


---
Russian State Social University



Russian State Social University (RSSU) is the only state higher educational establishment in Russia which centers on social field. In accordance with the state license, over 100 000 students obtain higher education in 63 disciplines. More than 22 000 of them study in Moscow, the other – in over 50 branches of RSSU that are located in various regions of Russia and abroad.


RSSU is headed by Vasiliy Ivanovich Zhukov, the academician of the Russian Academy of Sciences.


RSSU Faculties:
Faculty of Social Work, Pedagogy and Juvenology
Faculty of Psychology, Social Medicine and Rehabilitation Technologies
Faculty of Labour and Environment Protection
Faculty of Social Insurance, Economics and Finance
Faculty of Social Management
Faculty of Sociology
Faculty of Law
Faculty of Humanities
Faculty of Foreign Languages
Faculty of Information Technologies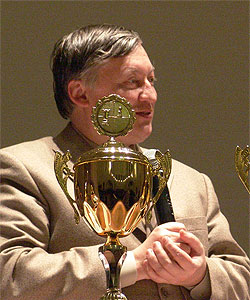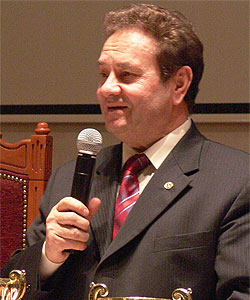 The University pays a lot of attention to the development of chess. The initiator and curator of this trend is Anatoliy Evgenyevich Karpov, Multiple World Champion, honorary PhD of RSSU.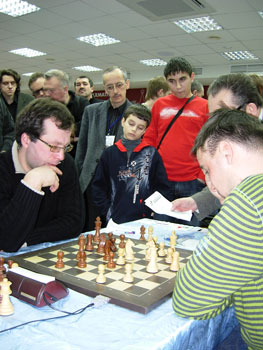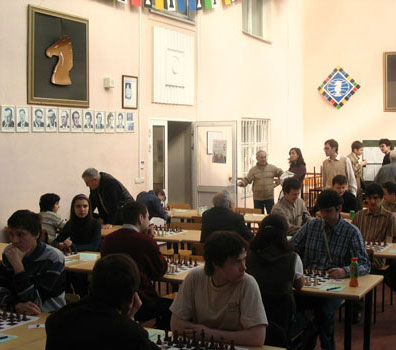 In 2002 the Department of Pedagogy and Organization of Chess Work was established in RSSU where they train top class chess players – coaches that are capable of transmitting the traditions of this game to next generations. Among the RSSU sportsmen there are 8 international Grand Masters – multiple winners of various tournaments. The Department collaborates closely with International School Chess Union, committee "Chess in Schools", FIDE and Russian Chess Federation.
From 2005 the University has been traditionally hosting the chess festival "Moscow Open".